Link Belt Diagnostic Software
Fill out the form below and one of our product experts will be in touch.
Link-Belt Cranes is an American industrial company that develops and manufactures heavy construction equipment, specializing in telescopic and lattice boom cranes. Link-Belt is headquartered in Lexington, Kentucky, and is a subsidiary of the Japanese conglomerate, Sumitomo Heavy Industries.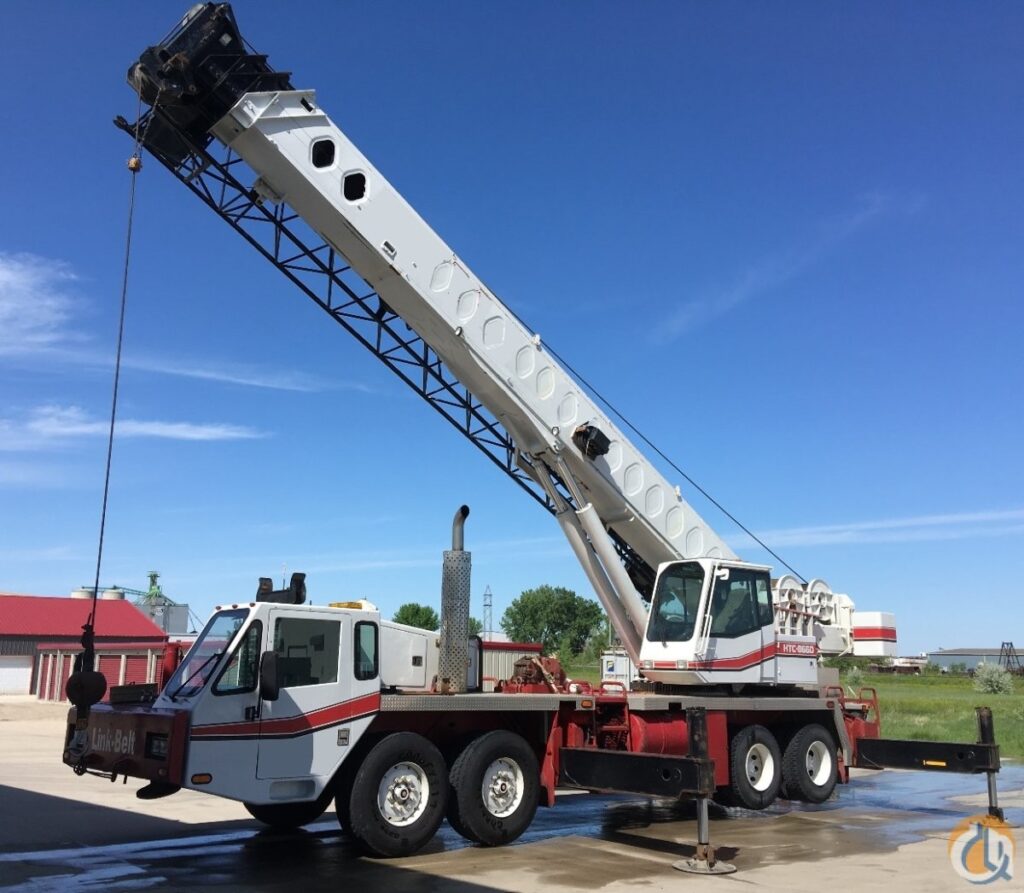 JALTEST OFF-HIGHWAY SOFTWARE
The Jaltest Off-Highway Equipment Kit comes with everything you need to perform dealer level diagnostics on your cranes and heavy equipment.
Kit contains:
Laptop Computer (custom built for speed and ruggedness)
Jaltest Link USB Interface
Your Choice of 6 Adapter Cables (for connecting to your equipment)
Jaltest Off-Highway Software License and 1 year subscription
Jaltest Info Online 1 Year License (allows access to fault code troubleshooting, wire diagrams, fuse panel locations, and specifications)
THE CRANELAPTOPS.COM GUARANTEE

We work closely with our clients and suppliers on every order to ensure you receive exactly what you need. With our Full Service Setup Guarantee we do all of the heavy lifting on our end. All you need to do is open the box, plug into a crane, and start performing diagnostics.
LINK BELT DIAGNOSTIC COVERAGE
Last updated December 8, 2023
The Jaltest Off-Highway Software currently has full-coverage for all of the following Link Belt cranes:
| | |
| --- | --- |
| 3000 Series | 3240 |
| 3000 Series | 3740 |
| 4000 Series | 4040 |
| 4000 Series | 4640 |
| 5000 Series | 5040 |
| LX Series | 330LX |
| LX Series | 370LX |
| LX Series | 460LX |
| LX Series | 600LX |
| LX Series | 700LX |
| LX Series | 800LX |
| Spin Ace Series | 135 |
| Spin Ace Series | 145 |
| Spin Ace Series | 225 |
| Spin Ace Series | 235 |
| Spin Ace Series | 245 |
| Spin Ace Series | 75 |
| Spin Ace Series | 80 |
| X2 Series | 130X2 |
| X2 Series | 160X2 |
| X2 Series | 210X2 |
| X2 Series | 240X2 |
| X2 Series | 290X2 |
| X2 Series | 350X2 |
| X2 Series | 460X2 |
| X2 Series | 700X2 |
| X2 Series | 800X2 |
| X3 Series | 130X3 |
| X3 Series | 160X3 |
| X3 Series | 180X3 |
| X3 Series | 210X3 |
| X3 Series | 250X3 |
| X3 Series | 300X3 |
| X3 Series | 350X3 |
| X3 Series | 360X3 |
| X3 Series | 470X3 |
| X4 Series | 130X4 |
| X4 Series | 160X4 |
| X4 Series | 210X4 |
| X4 Series | 250X4 |
| X4 Series | 300X4 |
| X4 Series | 350X4 |
| X4 Series | 380X4 |
| X4 Series | 490X4 |
| X4 Series | 750X4 |